Ditch Dieting and Lose the Weight for Good.
We make healthy weight loss simple, encouraging, and sustainable for everyone.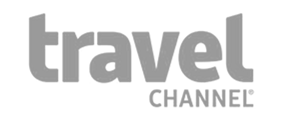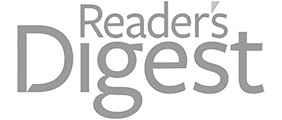 Let's uncomplicate weight loss.
Let's face it. The dieting industry has made a mess of things.

Despite all the research, plans, and products on the market, many people are still running on the perpetual diet hamster wheel. It's time to get off the wheel, for good.
How Our Program Is Different

More than Calories In and Out
Most diets and weight loss programs confuse health with weight loss. Although connected, they're not the same. We approach health from a holistic perspective.

Sustainable Results

Research shows that people who successfully lose weight and maintain it do so by doing the same things they did to lose weight.
That's why we help you make small behavior shifts, so you'll never feel overwhelmed or burned out.

Access to True Experts

You'll get access to hours of content from real health experts to teach you how to approach food, movement, self-care, and more. For added motivation, we offer programs with weekly direct access to our experts to cheer you on and keep you on track.
Plus, you'll enjoy monthly virtual events led by an experienced health expert. These events will explore a variety of helpful health and weight-loss topics like nutrition, motivation, and more!

Science-Backed Systems

You won't find any crazy cleanses, fads, or dieting here. Our program is based on realistic, and evidence-based research from well-known organizations like the American Heart Association, Harvard Health Publications, and the American College of Lifestyle Medicine.

Credible Track Record

For more than 45 years, our approach has demonstrated excellent results for our clients, with an average of 13.54 pounds and 8.9 inches lost in just four weeks!
Our clients also see a tremendous improvement in many health markers and lab test results. Now you can enjoy the same powerful program in the comfort of your home.
"The changes in myself are incredible. I read labels on everything. I don't drink soda. I cook more now than I ever did before. I take spin classes, Pilates, Zumba aerobics. I'm even training for my first 5K…"
- Tracy R.
"I came to H3 mentally and physically worn down. I felt hopeless. I knew I was a food junkie and I was in constant pain. I wanted my life back. I left restored, exhilarated, and alive. It was a wonderful, life-changing experience."
- Lorraine F.
"I am so thankful for H3. I can honestly say it was the BEST DECISION I ever made!"
- Debbie C.
About Us
What began as a mission to change lives in 1976 as a health institution quickly evolved into an award-winning weight-loss resort now known as Hilton Head Health. Through our science-backed programs and holistic approach, we've helped people just like you learn how to connect with their bodies, enjoy movement, and shed the extra weight for good.
On top of our effective weight-loss programs, our guests also enjoy the picturesque beaches of Hilton Head Island and a luxurious on-site spa for extra self-care.
While many of our guests prefer an immersive, on-site experience at our resort, we realize that others may not have the same opportunity due to work, family, or financial limitations. That's why we developed our virtual program, Hilton Head Health at Home. Everyone can enjoy the same powerful program on their schedule and at their pace.
Our team includes health professionals from a variety of areas, including certified trainers, renowned chefs, behavioral health experts, registered dietitians, and more. Meet the Team
Frequently Asked Questions
Does Hilton Head Health at Home actually work?
Absolutely! Our Hilton Head Health at Home program follows the same structure as our award-winning resort weight loss programs.
Our method has proven effective, with members losing an average of 13.54 pounds and 8.9 inches in their first four weeks in addition to improved lab values! As long as you follow the program with us, you will enjoy great results.
We also know life throws us curve balls sometimes. That's why our weekly coaching calls and monthly virtual events can be so effective at keeping you on track and motivated.
What makes your program different?
Excellent question! Instead of focusing on one narrow component of weight loss (like diet or exercise), we approach weight loss from a holistic perspective.

Our philosophy is also based on a body of evidence-driven research from well-respected health organizations. We're fascinated by studying what makes people lose weight for good and we teach all of those successful strategies in our program.

In our experience, a transformation like weight loss is easier and more enjoyable when you're surrounded by a community of support ready to cheer you on.
Do you have reviews, awards, or success stories?
Yes, we're glad you asked!
We have a library of testimonials from past members of all ages who share their stories. Check them out!
Hilton Head Health was voted the best Reader's Choice resort in USA Today for 3 years in a row. Now you can enjoy the same powerful program in the comfort of your own home!
You also may have seen us featured in some leading health magazines like CookingLight, Women's Health, and Prevention. Tired of dieting your life away?
Stop focusing on one narrow component of weight loss (like diet or exercise).
Our holistic approach will put you on your final weight-loss journey.